Dirt Equipment
Filter By
Sorry, no products match your criteria.
Used Skid Steers For Sale
Whether the task at hand is snow removal, mulching or excavation, a new or used skid steer from Chicago Industrial Equipment will help you get the job done more quickly and efficiently. Use the information below to assist you in selecting the right skid steer for your applications.
The Best Skid Steers for Snow Removal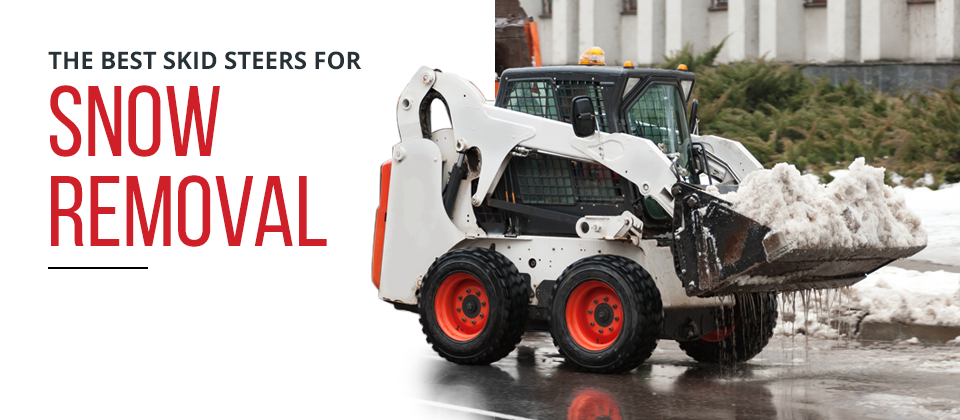 Whether you live or work near our Chicago headquarters or in another area of the country that experiences harsh winter weather, a high-performing skid steer can make the tedious process of snow removal so much easier. The skid steer's compact design and ability to turn within its own length provides the maneuverability that is essential for removing snow in tight spots such as parking lots and in between parked vehicles on the street. Skid steers also provide excellent traction in slippery conditions.
The versatility of a skid steer also enables you to add various attachments to meet your specific snow removal challenge. For example, an angle broom attachment makes it easier to clear light snow from smaller parking lots, driveways and sidewalks. Buckets, snow blades and push attachments work well for removing heavier volumes of snow.
Wheel vs. Track Skid Steers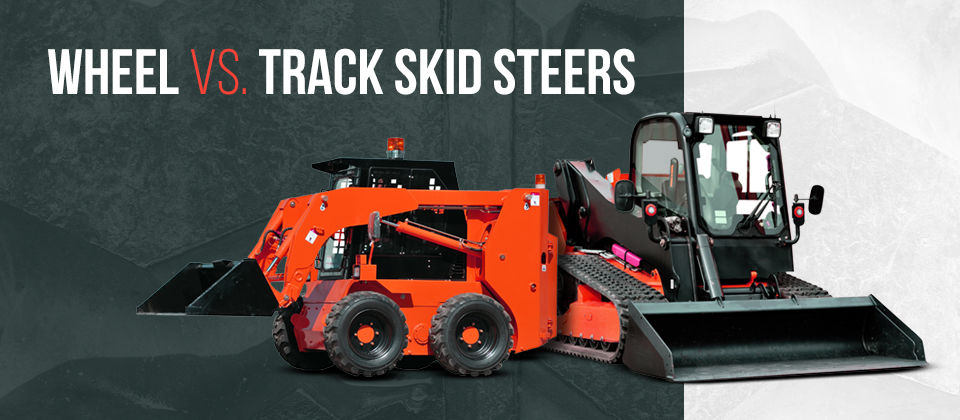 There is an ongoing debate among snow removal contractors and heavy equipment experts as to whether wheel or track machines are the best skid steers for snow removal. The most obvious advantage of wheel skid steers is the cost. They do not require the frequent replacement of tracks, sprockets, bogey wheels and other components that come with track machine ownership. There are also snow tires specifically designed for wheel skid steers that can improve traction and enhance maneuverability.
Track skid steers typically provide better traction than wheel models, making them the preferred choice when working in heavy snow or on slippery surfaces. They enable greater control of the machine and are less likely to become buried in snow banks or drifts. They also provide a more stable, less "bouncy" ride, which is important when spending long hours at the helm after a major snowstorm.
If you decide a track unit is the best skid steer for your snow removal requirements, you'll need to fit the machine with the right track type for the job. A "dirt" track used for summertime earthmoving jobs is too stiff and features too large a surface area for snow removal applications. You might have a hard time keeping the machine from slipping and sliding. You may need to switch to specially designed snow tracks during the winter season.
The Best Skid Steers for Mulching
If you're a forestry professional, you'll need a reliable skid steer that can handle mulching applications. The right skid steer will allow you to produce large amounts of mulch in a short time, while freeing up your bigger machines for heavy-duty tasks such as clearing trees and hauling logs.
Many skid steer models enable you to add mulching attachments that can consume branches up to 8" in length and even small tree stumps. When equipped with a high-quality mulcher, a skid steer can produce large volumes of fine mulch in just a few passes.
High-Flow Skid Steers Work Best for Mulching Applications
 If you purchase a newer skid steer, you can choose between a standard and high-flow hydraulics package. The flow rate includes the speed in which the hydraulic fluid moves through the system. Standard-flow systems are installed at the factory and feature a flow rate between 17.5 and 24.2 gpm (gallons per minute). High-flow systems are typically available as auxiliary packages and offer a flow rate between 30.7 and 37.6 gpm.
As mulching is considered a "high-performance" application, the best skid steers for mulching have high-flow hydraulics systems. A high-flow package provides the additional power required for mulching with greater speed and efficiency.
Another advantage of a high-flow system is less downtime. A standard-flow skid steer must work at full capacity when mulching, while a high-flow model uses only about 50 percent of capacity. Thus, the latter is less likely to break down or experience mechanical issues due to heavy use. What's more, a high-flow skid steer can accommodate a wider variety of mulching heads and other attachments, which increases the machine's versatility.
Making the Right Match Between Skid Steer and Attachments
Whether you choose a skid steer with a standard-flow or high-flow skid steer, it's imperative to select attachments that are compatible with the machine. Factors to consider when choosing attachments include:
The amount of horsepower available to operate the attachment
The machine's lifting capacity
Undercarriage type, either wheel or track
Typical applications
Performance expectation
Safety is also paramount; the machine should have enough power to manage the weight of the attachment head while still being able to perform other functions. There should also be sufficient guarding to protect the machine and the operator.
The Best Skid Steers for Excavating
 A skid steer loader can provide a more versatile alternative to a mini excavator when performing light-duty digging and trenching jobs. The large assortment of available attachments such as backhoes, augers, trenchers and buckets can meet the requirements of numerous digging tasks. You can use a skid steer for:
Building driveways
Removing topsoil
Performing excavation for a backyard pond or swimming pool
Various landscaping jobs around a property
Tires vs. Tracks for Skid Steer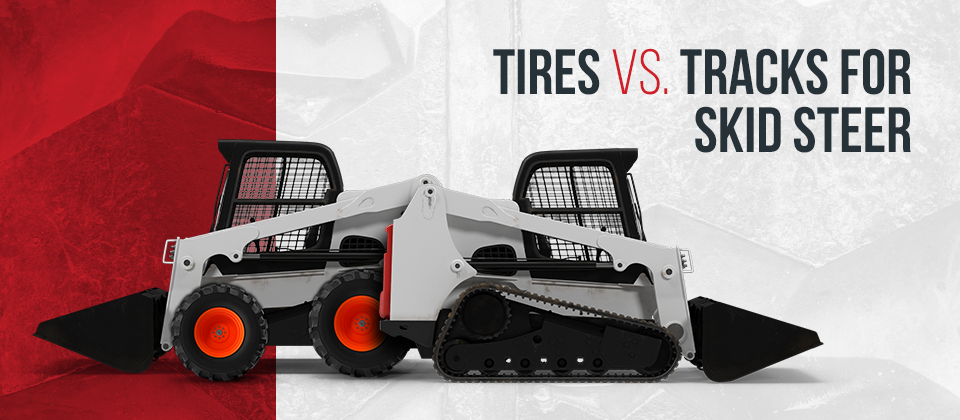 As when using a skid steer for excavating, you'll have to determine whether a wheel or track model will work best for your digging applications. Certain types of turf conditions are better suited for wheels. If you plan to excavate on rocky ground, for instance, wheels can roll right over stones that would otherwise cause cuts or tears in tracks. Hot asphalt can also cause excessive tread wear and result in more frequent track replacement. Tires are also much less expensive to replace than tracks.
You will also have a choice between pneumatic, or air-filled, and solid rubber tires. A pneumatic skid steer provides a smoother ride when working on even ground. A solid-tire skid steer offers greater protection against punctures, making it a better option when working on rough terrain. Off-road tires are available that provide an improved grip when working on wet or uneven surfaces.
On the other hand, a track model is the best skid steer for excavating when dealing with adverse ground conditions. You'll experience better traction, control and maneuverability when navigating treacherous terrain or working on a steep incline. If you already own a wheel skid steer, you can typically fit it with tracks in about an hour. Many aftermarket equipment suppliers offer over-the-wheel tracks for sale.
Vertical Lift vs. Radial Lift Loader
Another consideration when choosing a skid steer is the manner in which the machine lifts the material. Skid steers offer either vertical or radial lifting capabilities. With a vertical lift model, the arms raise in a straight, upward line until they reach their maximum height. Hence, a vertical lift skid steer is the better choice transporting dirt and other materials and loading them into dump trucks or trailers.
With a radial skid steer, the arms arc backward toward the cab. Although radial lifting arms are more difficult to control, they provide a greater range of motion, which is better suited for digging and excavation applications.
Contact Chicago Industrial Equipment for More Information on Skid Steers
If you are in the market for a used skid steer, no matter what the application, get in touch with Chicago Industrial Equipment today.