Financing
You Need Equipment Right Now, We Can Help With The Financing.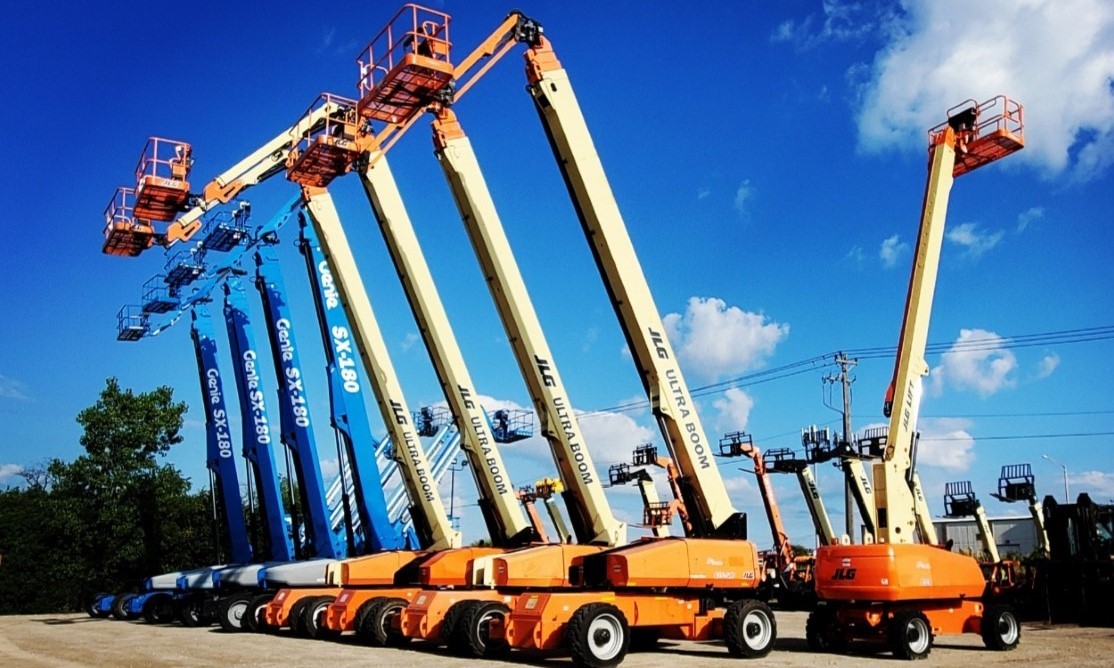 Every business needs equipment to operate, and some companies need more expensive equipment than others. While buying pre-owned forklifts and other types of industrial equipment can help you save money, the upfront cost might be enough to disrupt your company's cash flow. You might not have the funds on hand to afford to pay the full price of the machinery upfront. In that case, you have options, including leasing or financing the needed equipment.
In many cases, equipment financing is the more appropriate choice for a company compared to leasing. Learn more about what the benefits of financing are, where you can find help financing equipment and what you need to do to access a credit line for your business's equipment needs.
Heavy Equipment Financing Solutions
Chicago Industrial has partnered with Direct Capital to provide our customers with competitive, user-friendly financing options for equipment:
Instant financing up to $100,000 with no financials required.
24-hour turnaround during the application process.
Deferred and seasonal payments to match your cash flow cycle.
Financing terms from 12–60 months.
Add or upgrade equipment over time with a simple one-page document.
Flexibility in building a program that meets your specific needs.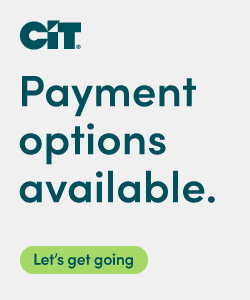 If you choose to do so, a representative from Direct Capital will contact you directly.
Leasing vs. Financing Forklifts, Scissor Lifts or Boom Lifts
When you finance or lease equipment, you pay a monthly fee to access the machinery you need, such as a scissor lift or boom lift. How long you need to make payments depends on the terms of the loan or lease. You could be responsible for making a monthly payment for anywhere from a few to 60 months.
What Are the Benefits of Financing Scissor Lifts, Boom Lifts or Forklifts Over Cash or Leasing?
Financing your equipment purchase has a few notable benefits compared to paying in cash upfront or leasing. Compared to paying in cash, financing gives you leverage. Even if you have the money available to pay for the equipment's full cost upfront, you might prefer to keep it in reserve if your company needs it for another purpose. Financing your purchase lets you plan your payments and fit them into your business's budget for the term of the loan.
The most significant difference between an equipment lease and equipment financing is what happens to the equipment at the end of the term. When you lease a forklift or scissor lift, the company leasing it to you maintains ownership of it. After the lease is up, the equipment goes back to the company unless you decide to renew for an additional lease term or purchase the leasing company's equipment. This usually requires an additional fee.
When you finance a purchase, once you've made all your payments, you own the equipment outright. Your business can keep it for as long as it needs or as long as it's usable. You can also sell it to another company.
Considerations Before Financing Boom Lifts, Scissor Lifts or Forklifts
If you are considering financing industrial equipment, the following factors can help you determine if it's the right option for your business:
If you expect to use the equipment for longer than the loan's terms.
How long the equipment will remain usable.
The tax benefits of financing compared to leasing or paying in cash.
The interest rates available to you and the total monthly payment.
What your equipment needs will be over the next few years.
How Do You Get a Credit Line to Finance Construction Equipment?
Financing industrial equipment is in many ways similar to taking out any other loan. You'll need to provide the industrial equipment financing company with basic information about your business and details on how you plan to use the funding.

What Information Do I Need?
Although the exact information required will vary based on the lending company, for the most part, you can expect to provide proof of your company's existence and information about its finances. Some of the details you'll most likely need to supply when applying for financing include:
Employer Identification Number (EIN): Your company's EIN is a bit like a Social Security number. It's a nine-digit number assigned to your business by the Internal Revenue Service (IRS). Businesses that meet specific criteria need to have an EIN. Lenders will use your EIN to review your business's financial and credit history. They might base their decision to provide financing to your company on the information revealed by your EIN.
Tax exemption certificate: Certain types of businesses are tax-exempt, meaning they don't have to pay sales tax or some other taxes. If your company qualifies for a tax exemption, it will have a certificate to prove it. You'll need to show the certificate to the lender and to the company selling you the equipment when you apply for financing.
Trade references: You may have to provide references to the financing company that can verify your business's ability to repay the loan or vouch for your financial health. Depending on the lender's requirements, you might need to give the names and contact information of several businesses your company has worked with previously.
Financial history: A financing company might also want to look at your organization's financial history and current financial situation to confirm you have the means to pay back the loan. The lender might ask to see your profit and loss statements, tax returns and cash flow statements to get an idea of how profitable your business is.
Typical Equipment Financing Rates
Financing equipment does have some costs — notably interest and other fees connected to the loan. The interest rate your company pays depends on a few factors, such as:
The length of the loan.
Your company's financial history.
The lender making the loan.
The market rate.
Another thing to keep in mind when looking at financing rates is that loans with longer terms usually end up costing more than ones with shorter terms. If you borrow $X for 12 months at a 5% interest rate, you will pay less overall than borrowing $X for 60 months at a 5% rate. The longer the loan, the longer you pay interest, which typically means a higher total cost. For some companies, paying more over the long run is preferable, as it keeps their monthly and immediate expenses down. Benefits of Pre-Owned Equipment
Contact Us to Get Started
Chicago Industrial Equipment has been a leader in the forklift and aerial lift industry for 40 years. If you're ready to purchase new equipment and are interested in learning more about your company's financing options, contact us today to get started.